Cauta vacanta dorita
Alege vacanta dorita completand campurile de mai jos
Descrierea Hotelului
The Zen Stone House is situated on the less populated wilder side of Corfu at Agios Georgios Pagi, 2km from beach (St. George North) in a magical place, surrounded by unspoiled nature and its revitalizing sounds, just a short walk or an easy 5minute ride by bicycle from swimming in the crystal clear Ionian Sea and the virgin sandy beach of Agios Georgios Pagi. The house sleeps up to 5 guests with 2 bedrooms and 2 bathrooms, and is an idyllic place for a relaxing holiday for all the family or for a meditation break away from everything. Cozy and warm rooms and indoor spaces, large verandas that open out to wild nature, constructed with wood and stone and with sincere respect to the environment, the house is a green haven in the heat of summer. Although quiet and peaceful there are boating activities and amenities within a few minutes' walk, so a car is not essential for those who want the pure nature experience. We would suggest bicycles though as it would really make the difference! During summertime you can rent a boat and explore the bay's headlands of towering cliffs which hide sandy coves and rocky reefs. Bedrooms A double bedroom (matrimonial bed) and another twin bedroom (2 single beds)downstairs, which share the main bathroom. Both bedrooms open to their own verandas with a shaded pergola facing the garden, the riverside and the open Ionian sky. Minimal modern furniture and utilities offer a relaxing decoration. Ceiling fans in both bedrooms are there to ensure a good night sleep. Both bedrooms have large doors out to the veranda and have sunlight bursting in throughout the day. Bathrooms 1 bathroom downstairs, with bath tub and a washing machine which is essential if one stays long, and another small one with shower in the upper floor which is exactly what you need whilst spending time in the kitchen and living room. Kitchen Large, brand new, open plan fully equipped kitchen with a large dining table and enough space for 6 guests. Oven, large fridge/freezer, stove, electric kettle, toaster, boiler and iron, kitchenware & kitchen utensils, pans, kettle and anything one may need in order to prepare meals and enjoy the flavors of the local products! Living Room Walking up the wooden staircase will lead you to a cozy open plan sitting room/dining area opening through French doors onto wide veranda with panoramic view of the wonderful surroundings and the stunning colors of the horizon when the sun sets behind the Afionas Peninsula. Minimal modern furniture and decoration indoors and outdoors, create a relaxing environment. There is a ceiling fan at the sitting room. Outdoor space Large verandas with sitting and outdoor dining furniture. Portable BBQ facilities available for a real countryside outdoor dining experience. Sun loungers also available in order to enjoy the endless interaction of light and nature. Well maintained gardens that offer beautiful surroundings & privacy and parking space for at least 2 cars. Cleaning/Towels/Linen/Maid service Maid service provided twice a week on Mondays & Fridays (additional days on request). Towels are also being changed twice weekly and bed linen once a week unless otherwise requested. Property Facilities & Services •    Self Catering Country House – sleeps 5 guests •    Ground floor/ 2 bedrooms each with own terrace, share bathroom (with bathtub) •    Outdoor terraces/verandas (furnished, with open view to beautiful surroundings) •    Upper floor Living room, Kitchen, dining area, open terrace, bathroom (with shower) •    Open plan kitchen with all electrical appliances and kitchenware/utensils •    Wi-Fi internet connection •    Library •    Flat screen TV •    Portable BBQ •    Garden (extensive) •    Dining area •    Baby cot & High chair (baby chair) •    Private parking (outdoor – 2 cars) •    Hairdryer •    Mosquito nets in all doors and windows •    Central Heating appliances (boiler) •    Bath amenities & cleaning products •    Key collection & Orientation service by our appointed person (from 16h00 to 2300 with prior notice) •    Welcome Hamper with Corfiot products directly from local "green" producers •    Transfer service (pre-booked, extra charge) •    Information Kit •    Bicycle & Car rental service •    Towels & Linen included in the rental rate •    Maid service twice weekly •    Change of towels every 3 days •    Change of linen once a week (unless otherwise requested) Location Lying tucked away several miles down a twisty road and 30 km from Corfu town, this little resort can be found under several names including Agios Georgios (North), Agios Georgios Pagi, or San George, and is a haven for lovers of a quiet restful holiday. So far the demands of the tourist trade have not spoiled the natural beauty of this delightful bay or the friendliness of the local people. It should be noted that there is another Corfu holiday resort of the same name in the south of the island. Set on level land at the mouth of a wide valley between high rocky headlands, this collection of private houses, small hotels, tavernas and some apartments sprawls lazily behind the beach road. You will not find any tall apartment blocks or large self-catering complexes here, just small family run enterprises. Behind them is countryside of fields, olive groves and wooded hills. The ancient olive trees with their contorted and perforated trunks form a grayish green carpet when viewed from a distance, but the views are made so much more interesting by the dark green colors of the numerous tall, pencil shaped cypress trees. Certainly not known for vigorous nightlife, Agios Georgios suits families with young children, or couples and individuals of all ages who enjoy restful holidays in beautiful countryside, while at the same time providing endless fun for the kids on the beach. However for stressed out workaholics this is the ideal place as you have no choice but to slow down. Everything goes slow here. For a more lively night life it is easy to take a taxi or car the short drive to Arillas or even longer to Sidari. At the superb beach with its crystal clear water you can just relax and enjoy the sun under a beach umbrella, hire a boat or enjoy a variety of water sports. There is an ample choice of friendly Tavernas, Restaurants, small mini-markets and a few tourists Gift Shops plus the occasional small quality shops.  All are run by friendly local people. You can hire a Motor Bike or Scooter for the day, or a Mountain Bike (it is hilly) or try the water sports available on the beach. Many visitors enjoy walking in this delightful undulating countryside with its shady olive groves and wild flower bordered rural roads. Our favorite not to be missed short car trips are to: •  Afionas:This delightful village must not be missed if possible. There are several tavernas with stunning views. Take your pick of an eagles eye view of Agios Georgios bay with drinks at Dionysos taverna and/or Porto Timoni Cafe; or in the opposite direction the truly beautiful view over the off-shore islands, especially the evening sunsets from The Three Brothers, Panorama or Anemos. •  Pagi village for coffee or drinks at a local greek cafe-bar, and on up through Prinillas via the twisting hill road with its magnificent views to the small village of Makrades, now well known for its souvenir shops and the local residents who leap out into the road waving cars to stop to buy their goods. (If you do stop they will have your door open before you know !) For a longer trip carry on through Makrades down through Lakones with more superb views over the rocky bays of the famous resort of Paleokastritsa.  
Recenzii
Scrie si tu o recenzie!
Pentru a adauga o recentie trebuie sa intri in contul tau! Acceseaza butonul de mai jos pentru a intra in cont!
Intra in cont!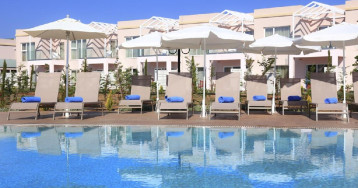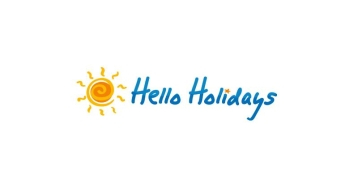 Corfu, Grecia
5 Nopti / Demipensiune / Transport individual
tarif cu taxe , valabil pentru plecarea 10.10.2023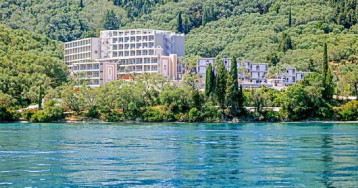 Zeci de mii de TURISTI FERICITI

CALITATEA ne defineste

SIGURANTA e prioritatea noastra

TARIFELE ne recomanda
CE ZIC CLIENTII NOSTRI
Am deja oarece vechime în vacanțele pe meleaguri elene dar pot spune ca am vizitat doar o părticică din frumoasa Grecie. Am vizitat atat insule cât și zona de continent. Anul trecut in iunie am reven...
Andreias Gabriela, 16.08.2023
Citeste mai mult
Recomand excursia de o zi, programul respectat în totalitate. Mențiune specială pentru d-na Mihaela Dumitru, ghidul nostru pentru comentariile bine documentate și grija pentru toți turiștii. Sugestie:...
Andrei Vasilescu, 15.08.2023
Citeste mai mult
intra in comunitatea noastra